DENTAL IMPLANTS FOR THIN JAW BONE
When the bone of both upper and lower jaw is extremely deficient and unsuitable for placement of dental implants, a full mouth rehabilitation using a combination of procedures including sinus lift, bone graft and rhBMP-2 is required.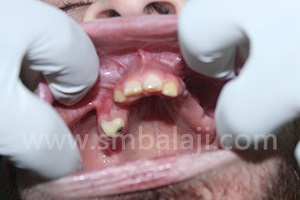 Before treatment extremely inadequate bone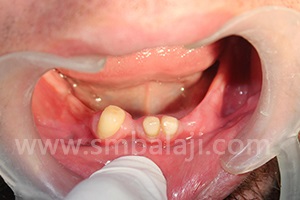 Before treatment insufficient bone unsuitable for implants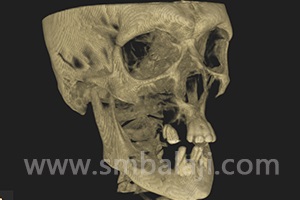 CBCT image showing extremely grossly inadequate bone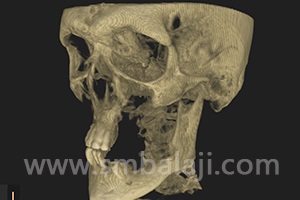 CBCT scan image showing very thin bone in both jaws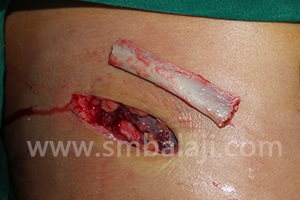 Rib graft harvested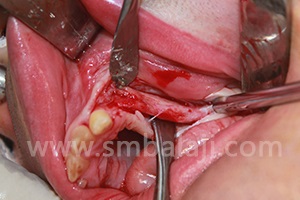 Part of the graft placed in bone deficient region of left upper jaw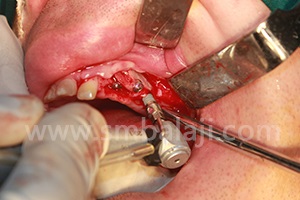 Implants placed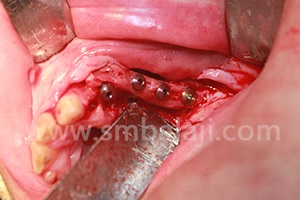 Implants placed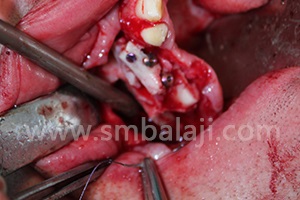 Graft with implants placed in the right upper jaw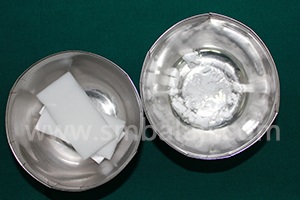 BMP used to stimulate new bone formation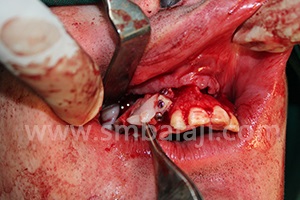 BMP placed to stimulate new bone formation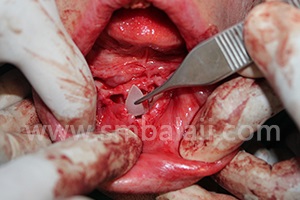 BMP placed to stimulate new bone formation in lower jaw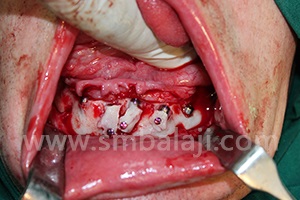 Bone reinforced with rhBMP-2 and graft and implants placed in lower jaw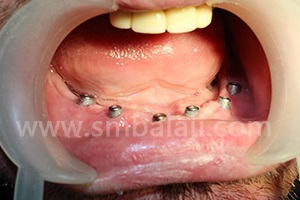 After placement of implants in lower jaw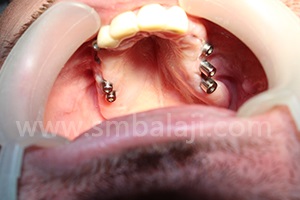 After implant surgery in upper jaw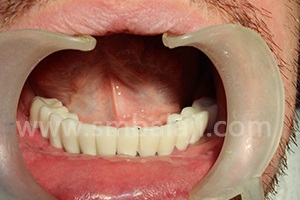 Ceramic prosthesis placed resembling natural teeth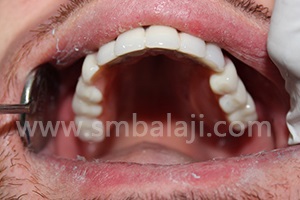 After prosthesis placed in upper jaw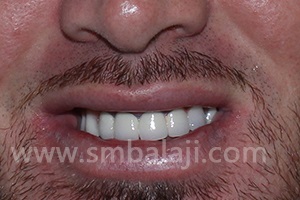 The patient after completion of implant and prosthesis treatment
A 22 year old male had multiple missing teeth. He faced great difficulties in chewing and eating food. His general health was affected due to poor nutrition. Due to his toothless appearance and sunken cheeks, he was very self-conscious about his appearance. He lacked self-confidence and was not social.
He approached eminent Facio-maxillary Surgeon and Implantologist Dr. S.M. Balaji for expert treatment.
An advanced 3D Cone Beam Computed Tomography (3D CBCT) scan was taken of the patient's jaws to gauge jaw bone height and thickness. It was seen that the bone in the upper and lower jaw was very scarce. The residual bone height was insufficient to place dental implants. Dr. Balaji performed a complex reconstruction of the maxilla (upper jaw) and mandible (lower jaw) under general anesthesia.
A sinus lift procedure was performed for the upper jaw. Due to inadequate bone, a bone graft was taken from the patient's rib and placed in the bone deficient regions of both jaws. The biotechnological miracle rhBMP-2 protein was also placed to accelerate and promote bone growth.
After about 3 months, digital X-rays taken showed good healing and bone volume. Dental implants were placed in the upper and lower jaw bone. Following a three-month bone consolidation period, prosthetic rehabilitation was completed using implant-supported ceramic bridge.
The patient is very happy with his "new teeth". His smile is less reserved and he is back to relishing his favorite crunchy foods!