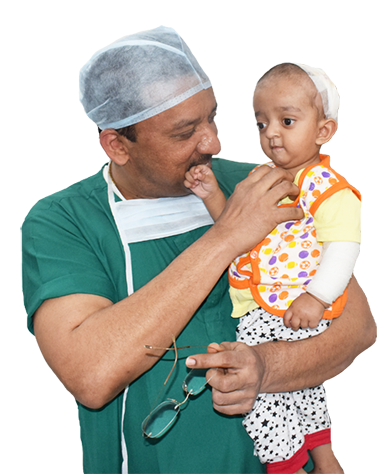 Multi-Specialty
Dental Hospital in Chennai
Awarded as the Best Dental Hospital in India by the Times of India,
Providing professional care to our patients is our first priority.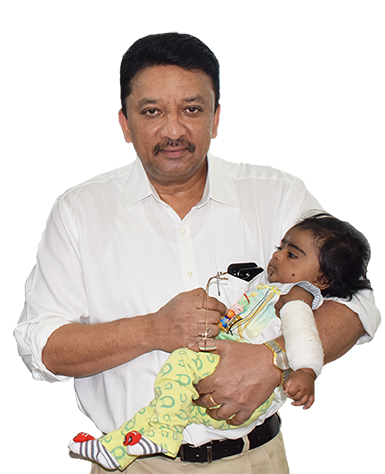 Hospital providing
total oral care solution
We at Medicare are always fully focused on helping your to overcame any
surgeon procedure with great commitment and easy recovery.
Your First Step Towards Oral Health For Life Starts Here :
Balaji Dental & Craniofacial Hospital
Creating Better Faces of Tomorrow
Balaji Dental and Craniofacial Hospital is a leading, multi-specialty dental and surgical care hospital in India. We have been providing advanced treatments for craniofacial and skull deformities, facial defects, face and jaw bone fractures, dental and oral maxillofacial diseases. We are an ISO 9001:2015 certified dental hospital in India providing world-class oral health care.
Established in 1993, we are globally renowned for comprehensive facial deformity correction including cleft lip cleft palate surgery, facial trauma care, corrective nose surgery (rhinoplasty), inter-disciplinary care for complex craniofacial syndromes, cosmetic nose correction (nose job) and corrective jaw surgery (orthognathic surgery). We employ pioneering innovations in rhBMP-2 and Distraction Osteogenesis.
Balaji Dental and Craniofacial Hospital offer a one-stop solution for all routine and cosmetic dentistry in India. All the latest dental and craniofacial imaging facilities are available in-house and also have a comprehensive dental laboratory and a dedicated pharmacy. The hospital promotes and practices digital initiatives in oral healthcare. We practice minimally invasive dentistry for root canal treatment and tooth color fillings.
Our mission is to achieve quality dental care so that, along with a lovely smile, our patients will have the healthiest gums. The Department of Dental Care at Balaji Dental Hospital in Chennai will give its patients the best and new in dental technologies and treatment choices, be it braces, teeth whitening, crowns or preventive care. Patient well-being and clinical service are committed to our supportive and professional staff.
Dr SM Balaji is an acclaimed oral and maxillofacial surgeon with over 28 years of surgical experience. He is the founder-director of Balaji Dental and Craniofacial Hospital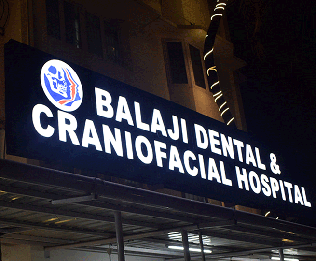 Balaji Dental
Chennai, India
Balaji Dental and Craniofacial Hospital is internationally acclaimed for its professional expertise, innovative technology, modern equipment and high quality patient care.
Make Enquiry
Send a message or make an enquiry.
Number of Surgeries performed
Number of Surgeries performed by Dr SM Balaji





Latest Surgeries and Events Update
Get Informed About Dr SM Balaji's Latest Surgeries and Events
Mechanism and Causes for Obstructive Sleep Apnea Obstructive sleep apnea is the condition where breathing is interrupted during sleep. This is caused by insufficient space for the tongue in a retruded lower jaw. The tongue falls back into the throat during sleep and obstructs the airway. This results in a pause in breathing followed by [...]
read more
WHAT PATIENTS SAY?
Testimonials
I cant thank Dr. Balaji enough for giving me the most precious gift, my confidence. Have always had a crooked nose and never felt comfortable being around people because of my low self esteem. One good day, I visited Dr. Balaji's clinic and everything went well ever since.
He knew exactly what I wanted and gave me just that. Excellent care by his staffs as well. No post op complications at all. Thank you, Dr and the rest who have given me a beautiful nose
I was involved in an accident on the way back from college. A car collided with my scooter and the handlebar broke multiple bones on my face.  Dr. Balaji completely set right my fractures and the teeth that had been broken during the accident were replaced with implants.
My eldest son Suhail was born with a birth defect on his face. One of my friends said that Dr. SM Balaji is the best face surgeon. We came and met the doctor. He performed surgery and my son became very normal looking. The staff were so friendly and my son cried when it was time to leave the hospital.