Dr SM Balaji invited to the 19th Annual Dental Conference, IDA, Tripura
The 19th Annual Dental Conference of the Tripura State Branch of the Indian Dental Association (IDA) was recently held in Agartala, Tripura. The Hon'ble Chief Minister of Tripura, His Excellency Biplab Kumar Deb was the Chief Guest at the conference.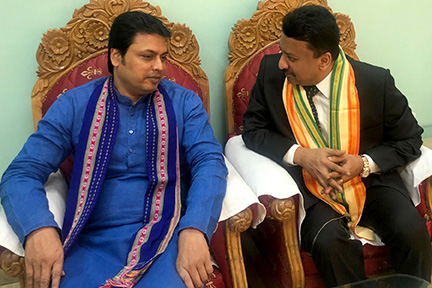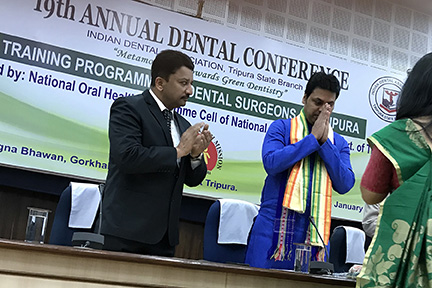 Dr SM Balaji, renowned Cranio-Maxillofacial Surgeon from Chennai was invited as a guest of honour by Dr Manik Saha, Congress President and DCI member, in light of his contributions towards the advancement of dentistry in India. He was also invited to deliver the keynote lecture at the conference in recognition of his achievements in the field of Cranio-Maxillofacial Surgery. The topic chosen by him was "Advanced Oral Surgery in Dental Practice."
Inauguration of the conference by the Hon'ble chief minister of Tripura
The conference commenced with the ceremonial lighting of the lamp by His Excellency Biplab Kumar Deb and Dr SM Balaji. The Chief Minister addressed the audience, speaking about the role played by dentists towards improving the overall wellness levels in society. He also spoke about addressing the need to improve awareness about oral health in the community, which would in turn lead to greater holistic advancement of society.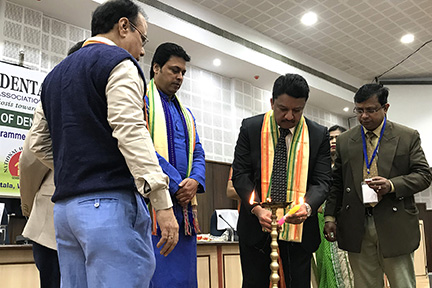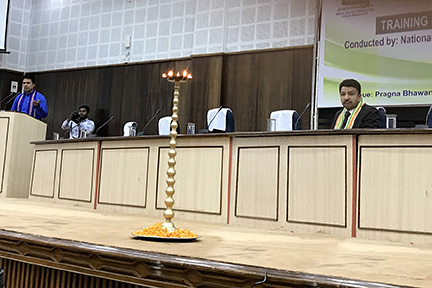 Guidance towards improving the delivery of oral healthcare
The Chief Minister and Dr SM Balaji held discussions along the sidelines of the conference regarding how advances in dental sciences could be integrated into the health departments of the states. Dr SM Balaji related from his personal experience about the ways of implementing improvements into the existing healthcare system.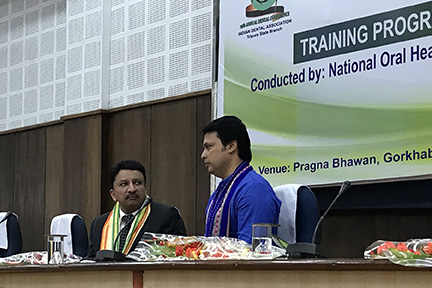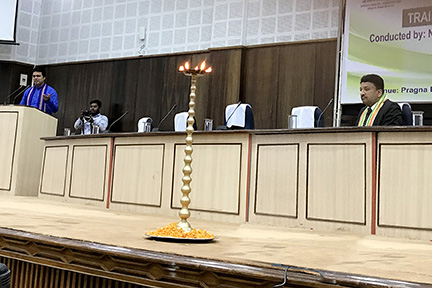 Keynote lecture on the implementing advances in the clinical setting
Dr SM Balaji's keynote lecture was a highlight of the conference. He spoke about the role of research related advances in oral surgery that had practical applications in the treatment of oral diseases on an everyday basis in the dental clinic. Explaining further, he related how overall postoperative morbidity could be greatly reduced by adopting the latest advances in surgery into everyday dental clinic procedures.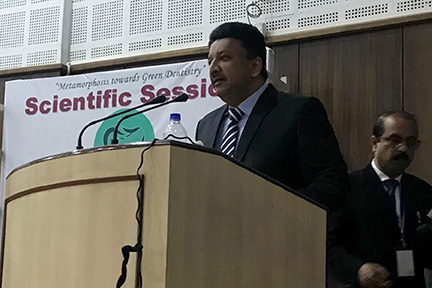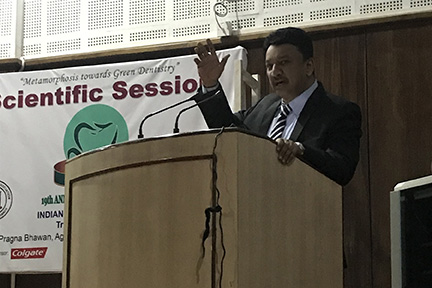 The Question and Answer session was a prolonged affair with members of the audience benefitting from the answers provided by Dr SM Balaji from his 25+ years experience as an oral surgeon. Members of the audience expressed their appreciation at the way he patiently took the time to address each query that was addressed to him.