Dr SM Balaji was invited to visit the Indira Gandhi Memorial Hospital (IGMH)/Dharumavantha Hospital at Male, Maldives by Dr Ali Nazeem, Director of Medical Services. He was in the Maldives to attend the 5th International Craniofacial, Dental and Medical Summit, which was organized by the Craniofacial Research Foundation Academy (CRFA)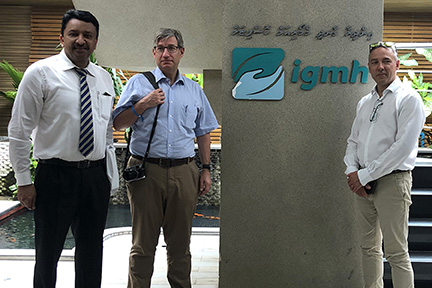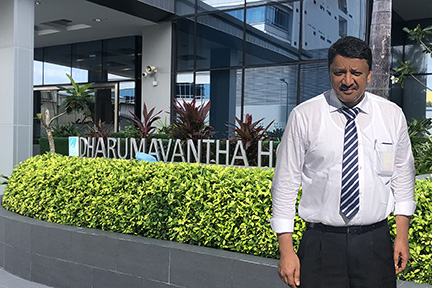 Dr SM Balaji was accompanied by Dr David Koppel, Consultant Craniofacial Surgeon, Glasgow, Scotland and Mr Peter L. Evans, Consultant in Maxillofacial Prosthodontics, Morriston Hospital, Swansea, Wales. The three distinguished guests were taken on a guided tour of the IGMH, which included the state of art Operating Theaters and Prosthodontic Laboratory facilities.
Dr SM Balaji's long standing ties with Maldives
Dr SM Balaji has been a long standing Honorary Consultant in Cranio-Maxillofacial Surgery at the IGMH/Dharumavantha Hospital. He has been operating at the hospital for over 25 years at the invitation of the Ministry of Health, Government of the Republic of Maldives. Many patients with complex craniofacial defects have undergone a transformation in their lives due to his dedicated surgical services to the island nation.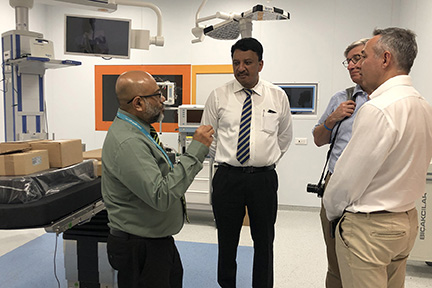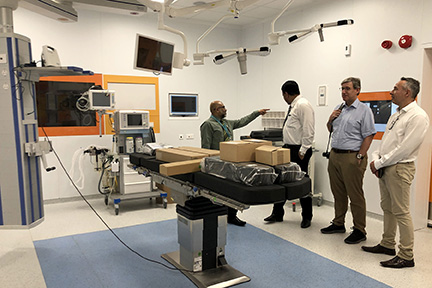 Dr Ali Nazeem discussed with Dr SM Balaji how his surgical missions to the island nation have resulted in the rehabilitation of scores of people with craniofacial deformities. He further documented the socioeconomic recovery of this population demographic with improvement in their overall quality of life.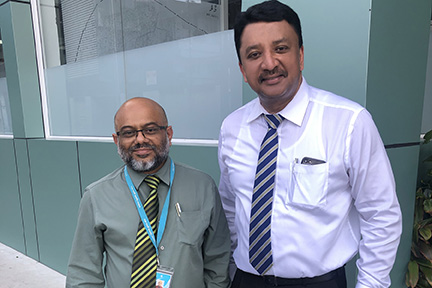 Meeting with Hon'ble Abdulla Ameen, Health Minister, Republic of Maldives
Dr SM Balaji later met with Hon'ble Abdulla Ameen, Health Minister, Republic of Maldives during his visit to the island nation. They held discussions about the surgical missions he has been conducting to the island nation for over 25 years.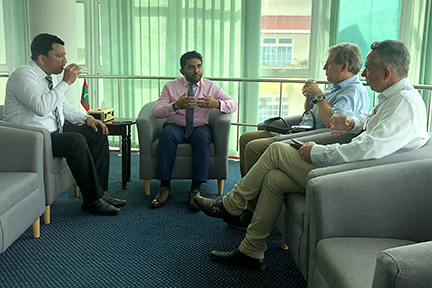 The minister and Dr SM Balaji discussed ways to further improve delivery of healthcare services to the people of the island nation. Dr SM Balaji spoke about various ways of introducing new surgical innovations to the healthcare system of the Republic of Maldives. Also present at the meeting were Dr David Koppel and Mr Peter Evans.