Our Mentor and Source of Inspiration
Balaji Dental and Craniofacial Hospital was started in the year 1993. The Craniofacial aspect of the hospital grew exponentially under the expert guidance of the Prof. US Nayak since the Balaji Dental and Craniofacial Hospital inception.
Prof. Ullal Subraya Nayak, was the former Head of Plastic Surgery Department at Madras Medical College (MMC), Chennai. He is regarded as a teacher par excellence, innovative and much admired skillful surgeon by his peers, students and patients alike. Regarded as the Gentleman of Plastic Surgery, Prof. Nayak trained and mentored a large number of plastic surgeons across India. He was a teacher of the teacher.
He graduated in medicine from the prestigious Madras Medical College in 1954 and went on to pursue post-graduation in general surgery at Stanley Medical College in 1959. He belonged to the first batch of students of the M Ch course in Plastic Surgery under the legendary Prof. C R Sunderarajan Madras Medical College in 1966.
He later worked in Stanley Medical College along with Prof R. Venkataswami and they together started the first-hand surgery unit in India in 1971. He had a special interest in cleft surgeries and craniofacial deformity correction. He was among the first few in the country to imbibe Millard's technique for the lip repair in India as opposed to the triple wedge and triangular flap techniques. He also used myocutaneous and fasciocutaneous flaps. Likewise, he used tissue expansions in the very early days of its introduction. He started to practice aesthetic surgery when reconstructive was the general norm. He regularly absorbed, practiced, and advised on evidence-based practice based on all plastic surgery journal publications.
He later worked with Sir Benjamin Rank under the Colombo plan. He was selected for training in Australia under the Commonwealth Fellowship. Dr. Nayak obtained a F.R.A.C.S. qualification in Melbourne. He was privileged to work under Prof. Dr. Ian Tylor, who modernized the reconstructive surgery with his own angiosome concept. Upon return to India, he joined Madras Medical College as a Reader (1973–1985) and later as Professor, until he retired as Professor and Head of Plastic Surgery in 1990.
Since 1991 he was associated with BDCH as a mentor to our fledgling hospital. He had a balanced combination of academic prowess, clinical acumen, and surgical skills. As a surgeon par excellence, he had a lady's finger(Gentle handling), Lion's heart (Boldness  in decision making and prompt action), Eagle's eye  (Watchfulness), Horses leg's ( Stamina to stand) and Camel's Belly (to carry out work) and most importantly fire to achieve in the heart. The achievements of BDCH was mentored and trained by Prof. US Nayak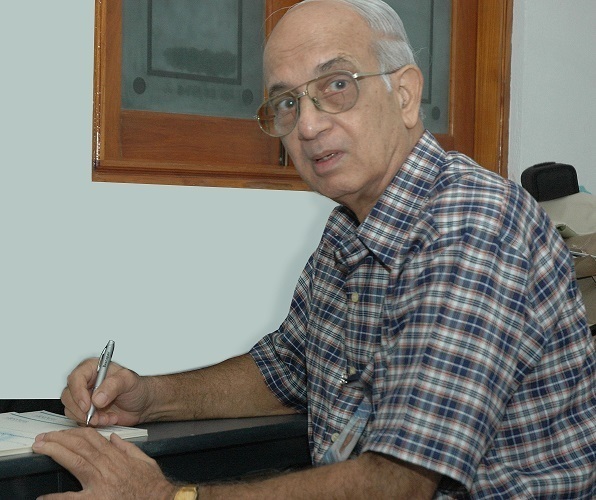 Prof. US Nayak in a thoughtful mood during treatment planning for a patient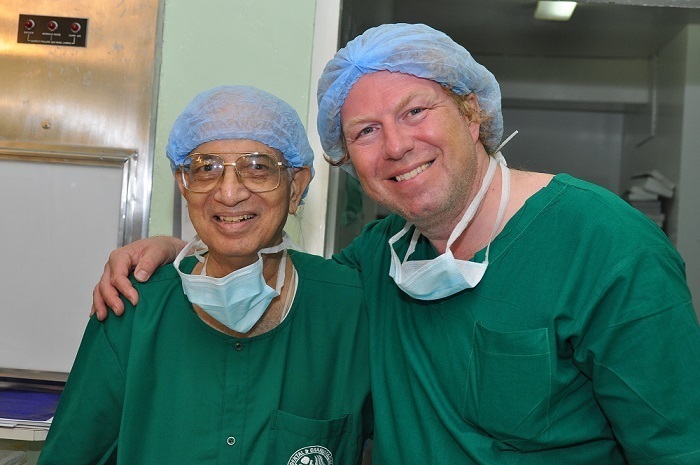 Prof. US Nayak sharing a lighter moment with Prof. George Sandor, leading researcher in Craniofacial Sciences from Finland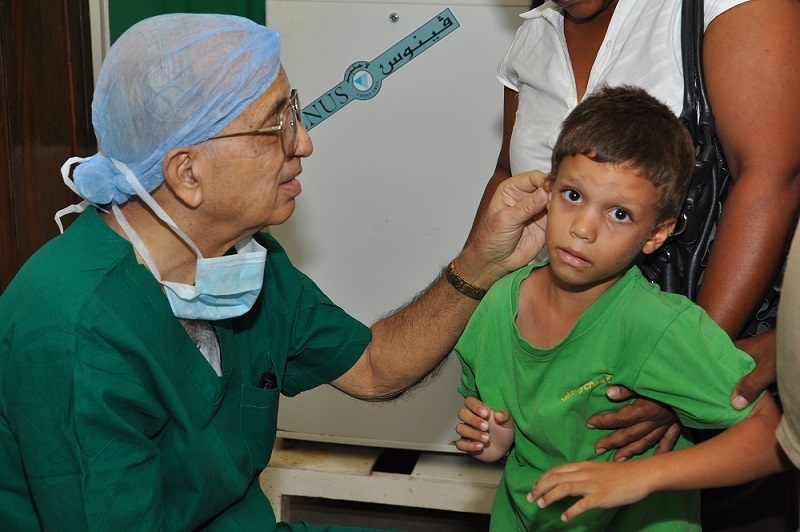 Prof. US Nayak examining a child with microtia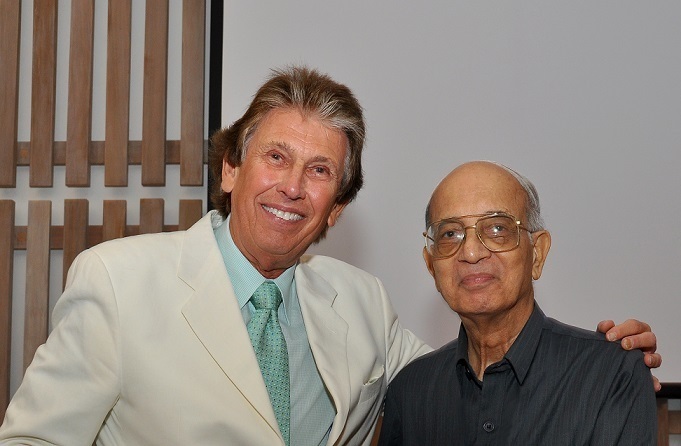 Prof. US Nayak, Doyen of Plastic Surgery in India meets Prof. Kenneth Salyer, one of the founding fathers of Craniofacial Surgery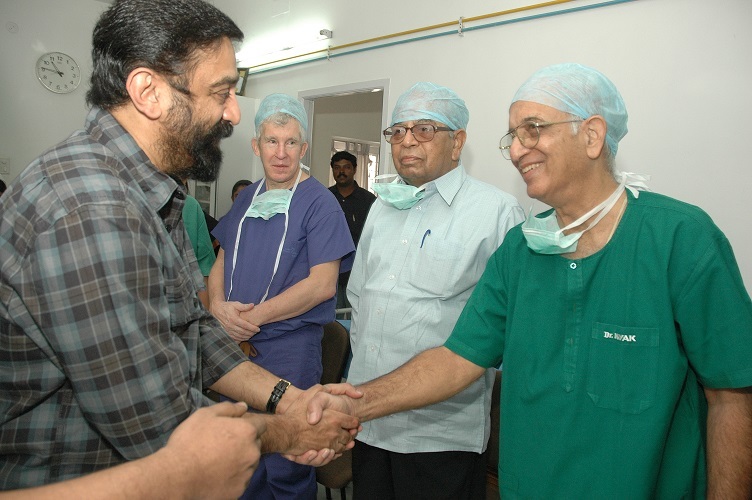 Prof. US Nayak welcoming Padmashree Dr. Kamal Haasan to a cleft surgical workshop conducted at Balaji Dental and Craniofacial Hospital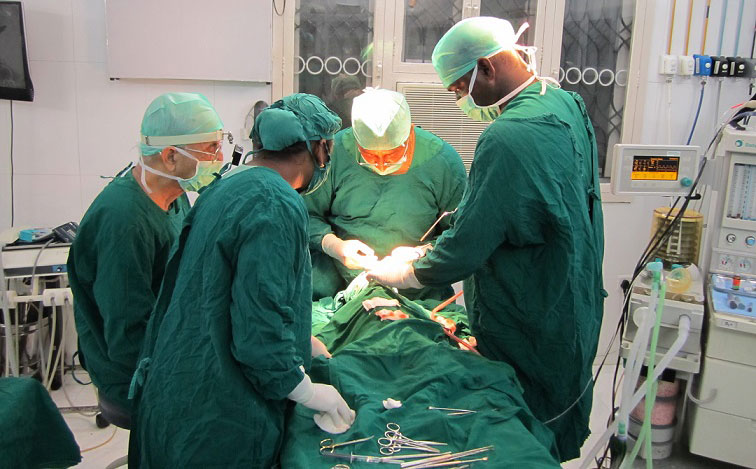 Dr. SM Balaji performs a complex cleft palate repair under the watchful eyes of his mentor, Prof. US Nayak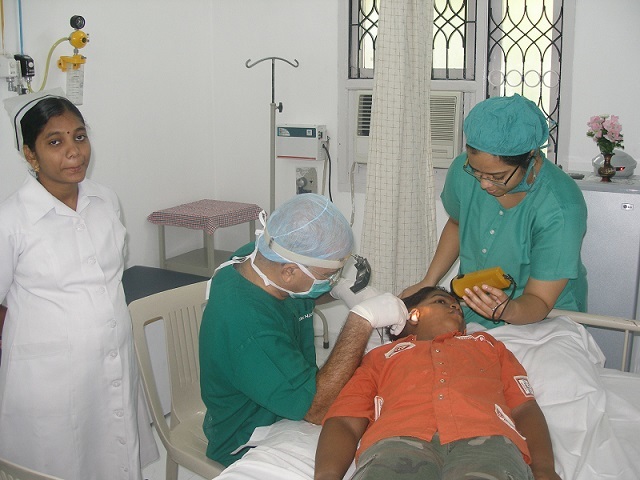 Prof. US Nayak conducts an in-depth examination of a microtia defect in a young boy during ward rounds at Balaji Dental and Craniofacial Hospital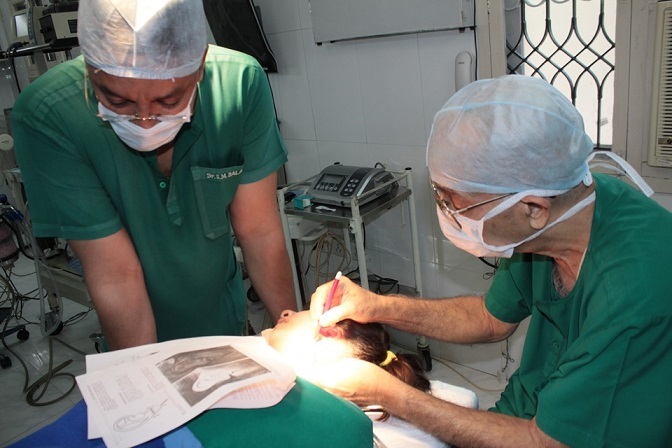 Prof. US Nayak using a stent and marking out the anatomical structures before performing a microtia repair as Dr. SM Balaji looks on