His Excellency Abdulla Ameen invited for International Craniofacial Conference
Dr SM Balaji met with the Hon'ble Health Minister of the Maldives, His Excellency Abdulla Ameen and invited him to be the chief guest of the 5th International Craniofacial, Dental & Medical Summit. This was organized by the Craniofacial Research Foundation Academy in the Maldives recently.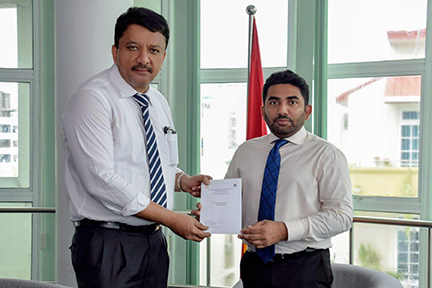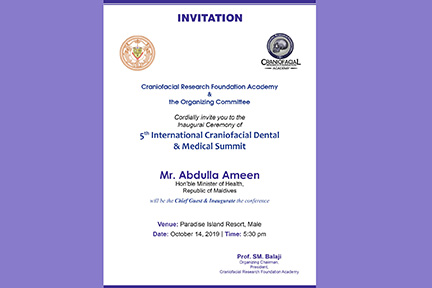 Discussions regarding healthcare systems in the Maldives
The minister and Dr SM Balaji held discussions about how availability of craniofacial surgical care has improved the quality of life of those suffering from craniofacial defects in the island nation. They spoke about the commitment of the Maldivian government towards the welfare of its citizens.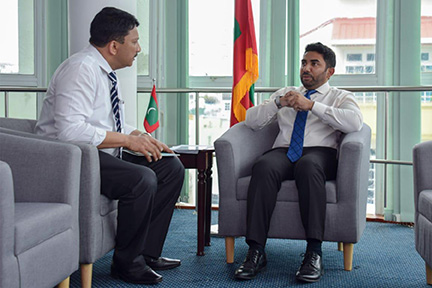 Latest edition of Dhivehi book presented to the honorable minister
The minister thanked Dr SM Balaji for his tireless services towards providing craniofacial surgical care for his people. Dr SM Balaji presented the minister with the latest edition of his Dhivehi book, which provides information on craniofacial deformities to the Maldivian public.