When the chin does not develop to normal/full size, it appears retruded or set back making the nose and eyes to look disproportionately large. This unequal jaw growth may be corrected with orthognathic surgery or distraction osteogenesis. Before deciding the line of treatment, a detailed assessment and analysis of the face & facial bones needs to be done.
Cosmetic orthognathic surgery is performed on the bone of the lower jaw. Portions of the jaw is cut, moved forward and stabilized in a more balanced position. The lower jaw and chin is more forwardly placed improving the appearance and profile. The surgery is performed inside the mouth so there is no scarring.
Balaji Dental and Craniofacial Hospital is among the best centers for jaw deformity correction and cosmetic jaw surgery by Orthognathic surgery and Distraction Osteogenesis.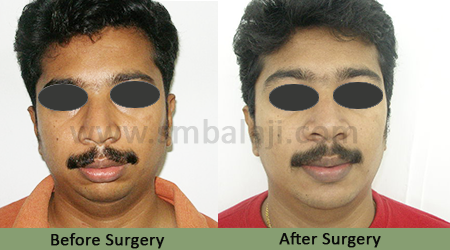 Lower Jaw Retrusion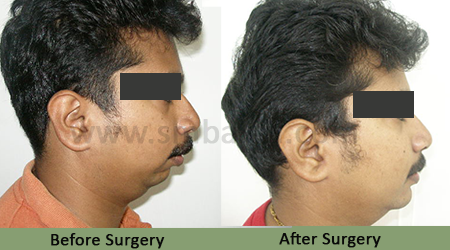 Lower Jaw Retrusion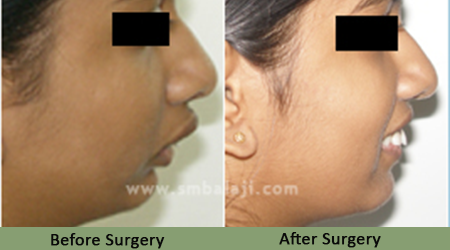 Lower Jaw Retrusion