Dr SM Balaji hosts Professor Mark Boyd and Dr Nikolina Vlatkovic of Merseyside Head and Neck Oncology Research Group
Professor Mark Boyd, Professor of Molecular Oncology, Department of Molecular and Clinical Cancer Medicine, University of Liverpool and Dr Nikolina Vlatkovic, Director of PGR Studies, Department of Molecular and Clinical Cancer Medicine, University of Liverpool, visited Dr SM Balaji at Balaji Dental and Craniofacial Hospital during their recent visit to Chennai.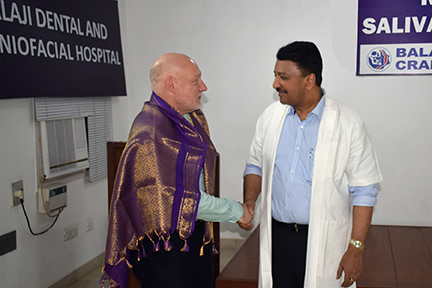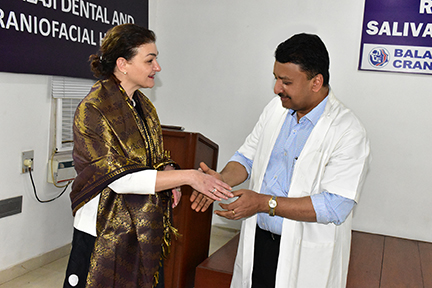 Key research into tumor suppression in the head and neck region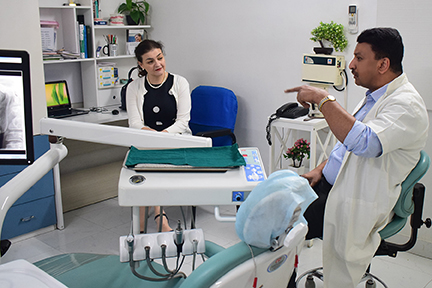 Professor Boyd heads the Merseyside Head and Neck Oncology Research Group. The two visitors are key members of the P53/MDM2 Research Team, which specializes in research related to tumour suppression through the reworking of biochemical pathways, prognosis of tumours and individualized treatment plans for best treatment outcomes. They were accompanied by Dr Sundarraj Lakshmiah who is also a member of the research team.
Discussion about ongoing research into craniomaxillofacial anomalies
Dr SM Balaji warmly welcomed the visitors to the hospital and gave them a guided tour through the facilities, including ward rounds. He explained ongoing research projects in the hospital, particularly those related to craniofacial distraction osteogenesis. The visitors met with some of the patients currently being treated at the facility.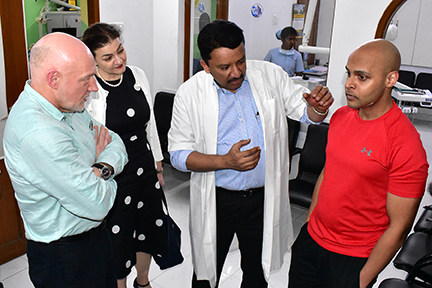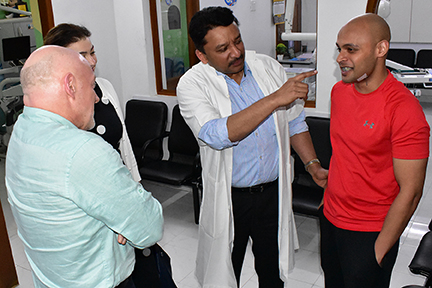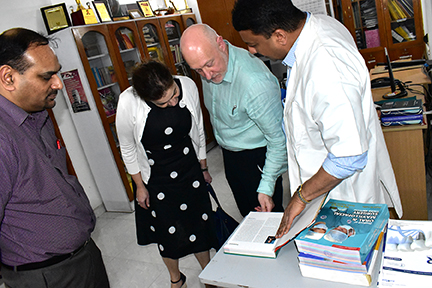 He also shared insights with the visitors from his 'Clinical Craniomaxillofacial Surgery' book, which is a compilation of the landmark cases from his 30 years as a craniomaxillofacial surgeon. This book serves as a reference book for postgraduate students and practicing oral and maxillofacial surgeons.
Difficulties relating to cutting edge research in a third world limited resources setting
Dr SM Balaji related to them his experiences as a researcher over the past three decades and related significant breakthroughs that had enabled improved and better surgical outcomes. He also spoke about the various obstacles that had to be overcome over the course of his career in a limited resources setting.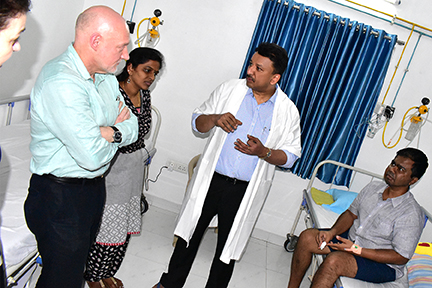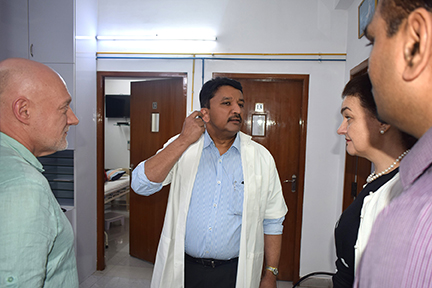 The visitors thanked Dr SM Balaji for his invitation to visit the hospital and sharing valuable insights into conducting research in a third world country. They appreciated the innovations adopted by him to advance the cause of research in the craniomaxillofacial region.