Balaji Dental and Craniofacial Hospital hosts Research in Salivary Diagnostics symposium
Balaji Dental and Craniofacial Hospital was the venue for the introductory presentation on "Research in Salivary Diagnostics," held on February 2, 2019. This informal symposium was organized by the director, Dr SM Balaji, who has always stressed on the importance of meaningful research in dentistry and its allied branches. Dr Preetha Balaji, Consultant Maxillofacial Surgeon, was also present at the gathering.
An introduction into Salivary Diagnostics
Salivary Diagnostics is a very advanced and newly introduced concept. It has been shown to have greater acceptance amongst patients because of its noninvasive nature and amongst doctors and researchers for its greater sensitivity and specificity when compared to existing modalities. The use of salivary diagnostics and research has thus far been limited to a few diseases and conditions.
Deans and principals invited for dissemination of information about Salivary Diagnostics
This meeting was organized as a means to introduce this to Indian Dentists and popularize the concept through the deans and vice principals of Chennai based dental colleges and hospitals. Further programs have been planned down the line to further disseminate information regarding the scope of including more diseases that can be diagnosed using this modality.
Eminent scientific researchers invited as principal speakers for symposium
The invited speakers were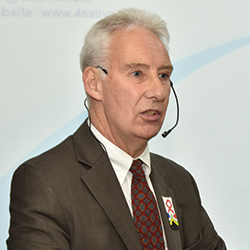 Dr. Paul Slowey, USA, who spoke on "Standardized Devices for Salivary Diagnostics". Dr. Paul Slowey is the CEO of the Oasis Diagnostics Corporation, USA. His presentation concentrated on addressing a growing need for non-invasive saliva based technology for rapid testing, sample collection, and molecular diagnostics [DNA, RNA and proteins] to alleviate human suffering and usher in a new era of improved health. He spoke at length about the success of his concepts and possible avenues for collaborating with Indian dental researchers.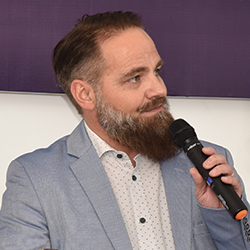 Dr Benji Pretorius, South Africa, spoke on "Rapid Diagnostic using Saliva instead of blood". Dr. Benji Pretorius is the founder of ERADA Technology Alliance Ltd (ERADA). This is a unique collaborative effort between the South African governmental agencies, Johns Hopkins University and Dinglasan Malaria Laboratory in Florida, US. His work ultimately aims to eradicate malaria from the world and he has had stupendous success in using saliva as an early diagnostic tool for malaria in South Africa. He described in detail the concepts and success of the Saliva-based Malaria Asymptomatic & Asexual Rapid Test – a non-invasive diagnostic for the detection of sexual stage Plasmodium falciparum gametocytes even at a low concentration.
Later, the Deans and Vice Principals of Chennai based Dental Colleges interacted over dinner with Dr. Paul Slowey and Dr. Benji Pretorius.