Dr SM Balaji invited to 7th STAR Summit for delivering keynote lecture
Saveetha Dental College recently hosted its 7th Saveetha Transdisciplinary Annual Research (STAR) summit at its Chennai campus. This summit is an annual event that showcases the best student research over the academic year.
Dr SM Balaji, the Chennai-based Cranio-Maxillofacial Surgeon, has won many laurels for his achievements in research. He has pioneered cleft lip and palate as well as craniofacial surgical research in a career spanning over 25 years. His contributions have been recognized by numerous international and national awards.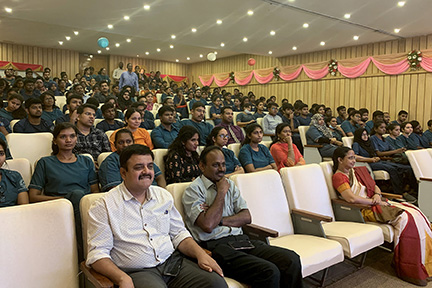 International recognition for development of research projects to benefit humanity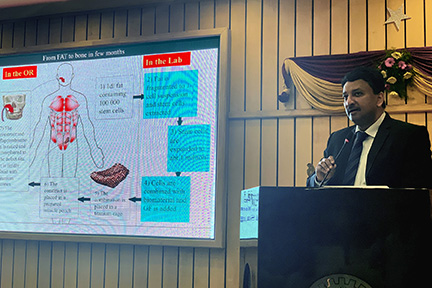 Invitation to deliver keynote lecture to motivate interest in research
In order to serve as an inspiration to the students in light of his contributions towards the advancement of scientific research, Dr SM Balaji was invited to deliver the keynote lecture at this year's summit. This was also in recognition of his motivating many generations of dental students towards taking up research as a full time career option.
Dr SM Balaji spoke on the topic of "Tooth to Skull," which encapsulated the surgical cases, which benefited from groundbreaking research performed by him. He delved in depth into the thought processes that led to the innovative solutions in solving difficult clinical presentations. As always, it was a highly interactive session where Dr SM Balaji actively encouraged the students to ask him questions.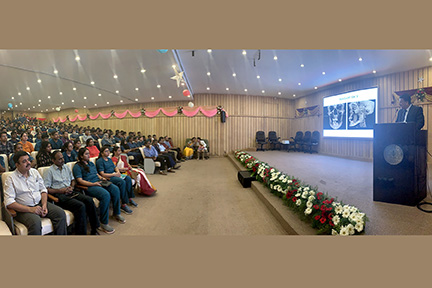 Inspiring the next generation of researchers to help benefit humanity
He spoke at length about his passion for research and what lay behind his avid interest in taking up research. His speech was peppered with anecdotes from his life as a researcher that had the audience engrossed in his keynote lecture.
Meritorious students were presented with his Textbook of Oral and Maxillofacial Surgery at the conclusion of his keynote lecture.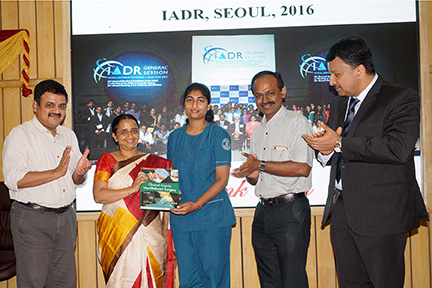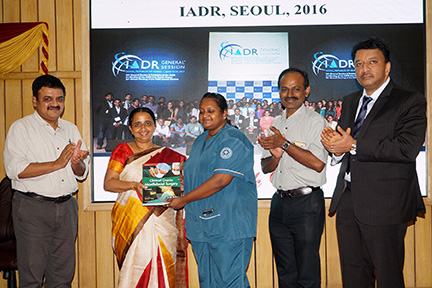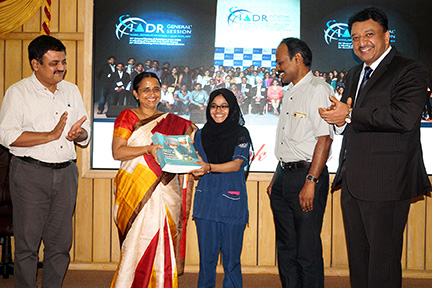 The organizers of the summit thanked Dr SM Balaji at the conclusion of his keynote lecture for speaking to the students and inspiring them with his life and motivating them with his words to take up full time dental research. He said that dedicated research always helped in alleviating human suffering and was true service to God.